Professional Shower Services in Waterbury, New Haven County CT
Shower Services in Waterbury and New Haven County
At Waterbury Bathroom Remodel Specialists, we take great pride in offering top-quality shower services to our valued customers in Waterbury and New Haven County. With years of experience in the industry, our business is dedicated to providing you with the best shower installation services available.
Our shower services encompass everything you need to create the perfect space tailored to your preferences and requirements. From sourcing high-quality materials to utilizing the latest tools and techniques, we ensure the installation process is seamless, efficient, and meets your specifications. Whether you envision a luxurious spa-like shower or a functional and stylish design, our skilled team can turn your dreams into reality.
One of our key strengths lies in our versatility. We cater to domestic and commercial customers, understanding that their needs and expectations vary significantly. From small residential installations to large-scale commercial projects, we approach every job with the same level of dedication and professionalism.
No matter the size or complexity of the project, our experts are well-equipped to handle it all. From compact shower units to expansive shower spaces, we have the experience and knowledge to deliver outstanding results. Our team's expertise allows us to tackle any challenges that may arise during the installation process, ensuring a smooth and hassle-free experience for you.
Customer satisfaction is at the heart of our business, and we go above and beyond to ensure you are thrilled with the result. We work closely with you throughout the project, offering expert advice and guidance while accommodating your unique preferences.
If you're ready to transform your bathroom with a stunning new shower, don't hesitate to contact us. Call us to speak with our friendly team or fill out the inquiry form on our website. Let Waterbury Bathroom Remodel Specialists take your shower experience to a new level.
Choose a Shower Style That's Right for You
Discover the perfect shower style for your needs. Explore various types of showers available and delve into the details of each option. Find the ideal shower that complements your lifestyle and enhances your bathing experience.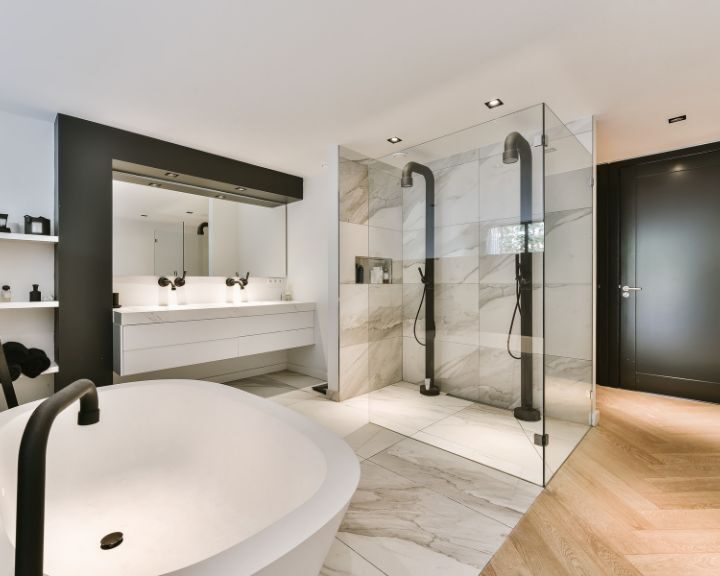 Discover the numerous advantages of installing a new shower. From enhanced convenience and water efficiency to creating a spa-like oasis in your bathroom, explore the compelling reasons to invest in a shower upgrade for a delightful bathing experience.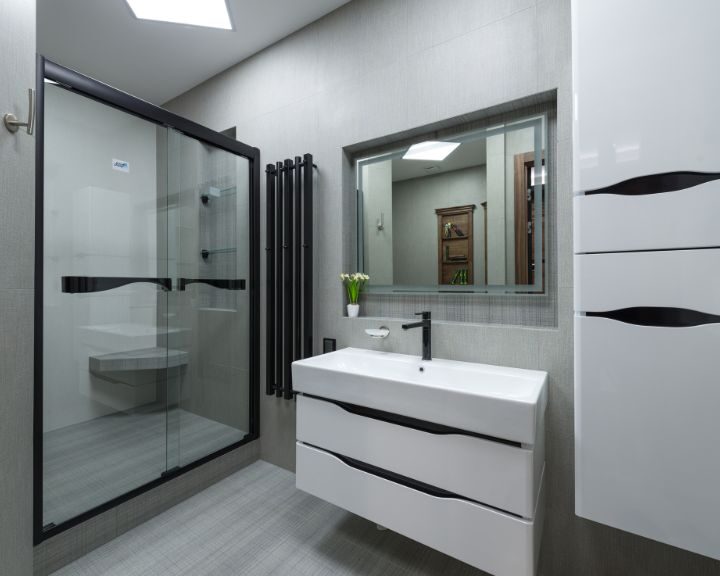 Frequently Asked Questions
Professional Shower Installation Near Me
At Waterbury Bathroom Remodel Specialists, we offer professional shower installation services to residents in many areas. Our team of experts is dedicated to providing top-quality shower installations that enhance the functionality and aesthetics of your bathroom.
Areas Served:
New Haven

Waterbury

Hamden

Meriden

West Haven

Milford

Wallingford

Naugatuck

Cheshire

East Haven

Branford

North Haven

Guilford

Southbury

Ansonia

Madison

Wolcott

Seymour

Orange

North Branford

Oxford

Derby

Prospect

Woodbridge

Middlebury

Beacon Falls

Bethany
Whether you're looking to replace an old shower, convert a bathtub, or install a brand-new shower unit, our skilled team is here to assist you with every step. With years of experience and a commitment to quality craftsmanship, we ensure your shower installation is seamless and meets your unique requirements.
If you're in any of the areas listed above and are ready to transform your bathroom with a professional shower installation, we invite you to contact us. Contact us today or fill out our inquiry form to schedule a consultation. Let us bring your dream shower to life!