Bathroom Vanities Waterbury
Professional Bathroom Vanity Services in Waterbury, New Haven County CT
Bathroom Vanity Services in Waterbury and New Haven County
At Waterbury Bathroom Remodel Specialists, we offer top-quality bathroom vanity services in Waterbury and New Haven County. With years of experience in the industry, our team is well-versed in sourcing and installing bathroom vanities to enhance the functionality and aesthetics of your bathroom spaces.
Our bathroom vanity services encompass a wide range of offerings designed to cater to the diverse needs of our customers. Whether you want to revamp your home bathroom or upgrade the vanities in your commercial establishment, we have you covered. Every project is manageable for our skilled team, and we approach each job with equal dedication and attention to detail.
When you choose our services, you can rest assured that the latest tools and techniques are utilized to ensure precise and seamless installations. Our experts work closely with you to understand your specific requirements and preferences, guiding you through the selection process to find the perfect bathroom vanities that match your style and budget.
We recognize that every customer is unique, so we have a team of bathroom vanity experts to offer personalized solutions. From helping you choose suitable materials, styles, and finishes to ensuring timely and efficient installations, we are committed to making your bathroom vanity project successful.
Whether a modern, minimalist design or a luxurious, classic look, our team has the expertise to deliver exceptional results. We believe in delivering the highest customer satisfaction; our track record speaks for itself.
If you are ready to transform your bathroom with exquisite and functional vanities, we invite you to contact us today. Call us or fill out the enquiry form on our website to schedule a consultation with our team. Let Waterbury Bathroom Remodel Specialists bring your dream bathroom to life with our premier bathroom vanity services.
What Bathroom Vanity Style is Right for You?
Discover the perfect bathroom vanity style for your space. Explore various options, from sleek modern designs to timeless classics, and find the ideal fit for your bathroom. Let us guide you through each style's unique features and benefits to create your dream bathroom.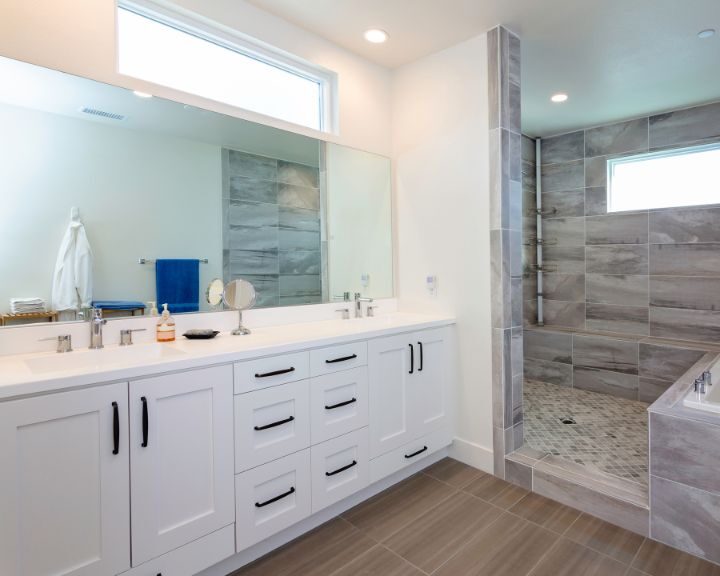 Why Choose Us to Install Your Bathroom Vanities?
Choose us to install your bathroom vanities for unmatched expertise, seamless installations, and personalized service. With years of experience, our skilled team ensures a perfect fit for your space using the latest tools and techniques. Experience the difference in quality and craftsmanship with us.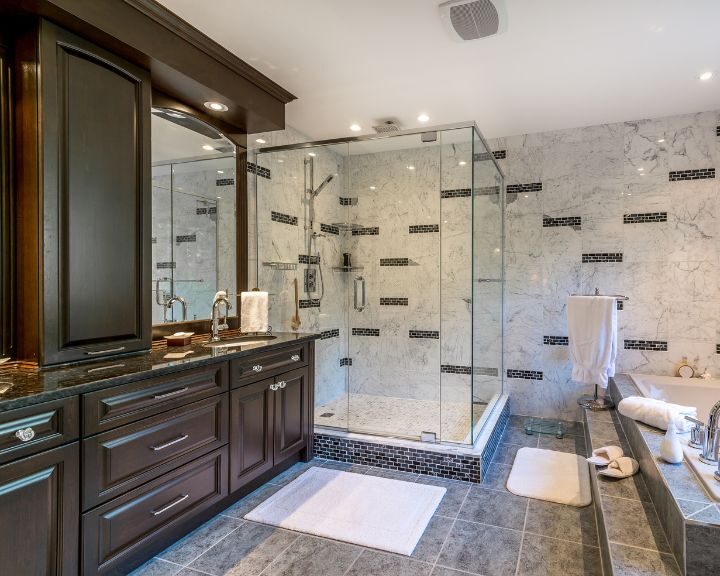 Frequently Asked Questions
Professional Bathroom Vanity Installation Near Me
At Waterbury Bathroom Remodel Specialists, we offer professional bathroom vanity installation services to transform your bathroom into a stylish and functional space. Our team of experts is dedicated to delivering top-notch craftsmanship and personalized solutions for every project. Whether you want to upgrade your vanity or complete a bathroom remodel, we've got you covered.
Areas Served:
New Haven

Waterbury

Hamden

Meriden

West Haven

Milford

Wallingford

Naugatuck

Cheshire

East Haven

Branford

North Haven

Guilford

Southbury

Ansonia

Madison

Wolcott

Seymour

Orange

North Branford

Oxford

Derby

Prospect

Woodbridge

Middlebury

Beacon Falls

Bethany
If you're in any of these areas and need professional bathroom vanity installation services, call or fill out the enquiry form. Let our experienced team bring your bathroom vision to life, providing you with a beautiful and functional space you'll love for years. Contact us today to get started on your bathroom transformation journey.