Bathroom Countertops Waterbury
Professional Bathroom Countertop Services in Waterbury, New Haven County CT
Bathroom Countertop Services in Waterbury and New Haven County
At Waterbury Bathroom Remodel Specialists, we take pride in offering top-quality bathroom countertop services to our esteemed customers in Waterbury and New Haven County. With years of experience, we have become a leading name in the industry, known for sourcing and installing bathroom countertops with unmatched precision and expertise.
Our bathroom countertop services encompass a wide range of options to cater to the diverse needs of our customers. Whether you want to upgrade your home's bathroom or require countertop installations for a commercial space, we have you covered. Our team of skilled professionals is well-equipped with the latest tools and techniques, ensuring that your new bathroom countertops are installed exactly to your specifications, creating a stunning and functional space.
No project is too big or too small for us. Whether a small bathroom renovation or a large-scale commercial project, we approach each job with the same dedication and attention to detail. We understand that every customer's requirements are unique, and our experts work closely with you to ensure your vision is brought to life.
When you choose Waterbury Bathroom Remodel Specialists for your bathroom countertop installation, you can rest assured that the process will be seamless and hassle-free. Our experienced team will guide you through every step, from material selection to installation, ensuring your project is completed on time and within budget.
Customer satisfaction is the key to our success, and our goal is to exceed your expectations. Whether you want a classic, elegant look or a modern, chic design, our bathroom countertop experts will help you find the perfect solution for your space.
If you're ready to transform your bathroom with our premium countertop services, don't hesitate to contact us. Call us or fill out our convenient inquiry form, and our friendly team will be delighted to assist you and provide a free quote for your project. Experience the difference with Waterbury Bathroom Remodel Specialists and elevate your bathroom to new heights of beauty and functionality.
What Bathroom Countertop is Right for You?
Discover the perfect bathroom countertop for your space! Explore various options, from luxurious granite to sleek quartz and durable marble. Learn more about each type and find the ideal fit for your style and needs.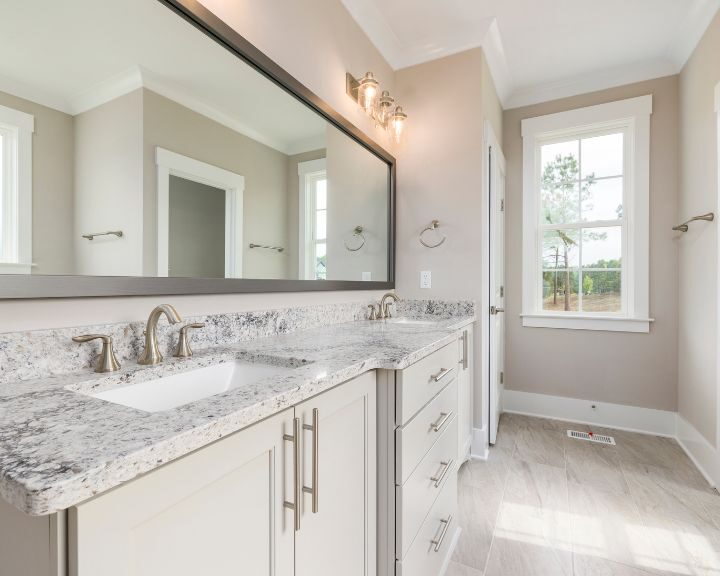 Why Choose Us to Install Your Bathroom Countertops?
Choose us for your bathroom countertop installation and experience unmatched expertise, premium materials, and personalized service. Our skilled team ensures a seamless process, from selecting the perfect countertop to flawless installation, creating a beautiful and functional space that exceeds your expectations.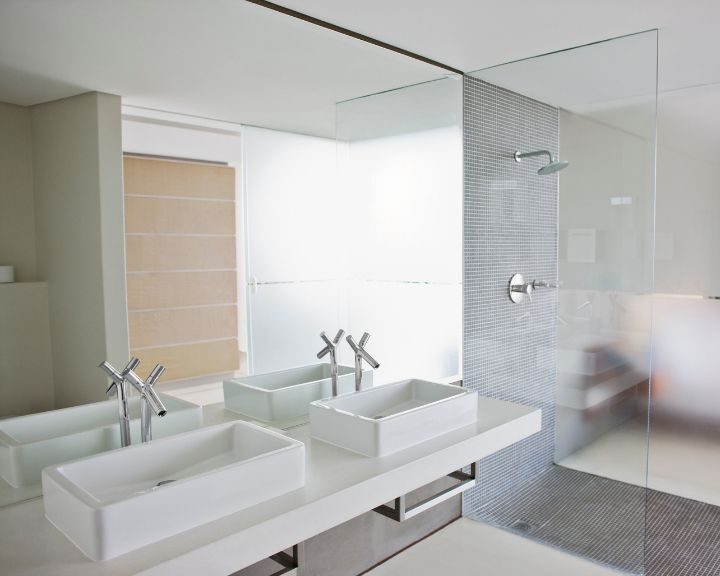 Frequently Asked Questions
Professional Bathroom Countertop Installation Near Me
At Waterbury Bathroom Remodel Specialists, we take pride in providing professional bathroom countertop installation services near you. Enhance the beauty and functionality of your bathroom with our top-quality countertops, expertly installed by our skilled team. Serving a wide range of areas, including New Haven, Waterbury, Hamden, Meriden, and more, we bring our expertise to homes and businesses across the region.
Areas Served:
New Haven

Waterbury

Hamden

Meriden

West Haven

Milford

Wallingford

Naugatuck

Cheshire

East Haven

Branford

North Haven

Guilford

Southbury

Ansonia

Madison

Wolcott

Seymour

Orange

North Branford

Oxford

Derby

Prospect

Woodbridge

Middlebury

Beacon Falls

Bethany
Whether you're looking for granite, quartz, marble, or solid surface countertops, we have a wide selection of materials to suit your preferences and style. Our attention to detail and commitment to delivering outstanding results ensures that your bathroom countertop installation is done flawlessly.
If you're in any of the areas mentioned above and ready to transform your bathroom, call us today or fill out our convenient inquiry form. Our team is ready to guide you through the process and provide a free quote for your dream bathroom countertop installation.