Bathroom Design Waterbury
Professional Bathroom Design Services in Waterbury, New Haven County CT
Bathroom Design Services in Waterbury and New Haven County
Waterbury Bathroom Remodel Specialists is your premier destination for top-quality bathroom design services in Waterbury and New Haven County. Our expert team of designers and contractors is dedicated to transforming your ordinary bathroom into a luxurious, functional space that exceeds your expectations.
We understand that each client has unique preferences and requirements regarding bathroom design. That's why we offer a personalized approach to every project. Our designers take the time to listen to your ideas, style preferences, and specific needs to create a bathroom design that perfectly reflects your vision. Whether you desire a modern, minimalist oasis or a classic, elegant retreat, we have the expertise to make it a reality.
Our comprehensive range of bathroom design services covers everything you need for a successful remodeling project. We are committed to delivering exceptional results from the initial concept and layout planning to selecting high-quality materials and fixtures. Our team stays up-to-date with the latest design trends and technology, ensuring that your new bathroom looks stunning and functions efficiently.
We take pride in our attention to detail and dedication to craftsmanship. Our skilled contractors work diligently to bring the design to life, ensuring every element is executed precisely and carefully. Throughout the process, we keep you informed and involved, ensuring that your input is considered at every stage of the project.
Customer satisfaction is our top priority. We strive to complete projects within agreed timelines and budget constraints while maintaining the highest quality standards. Our commitment to excellence has earned us a reputation as a reliable and trustworthy bathroom design service provider in Waterbury and New Haven County.
Whether you need a complete bathroom overhaul or want to update certain aspects of your existing bathroom, we have the expertise and resources to deliver exceptional results. Let us transform your bathroom into a space that complements your lifestyle and adds value to your home.
Contact us today to schedule a consultation and take the first step toward achieving your dream bathroom. Experience the difference of working with Waterbury Bathroom Remodel Specialists – where design meets perfection.
The Different Types of Bathroom Designs
Explore the diverse world of bathroom designs and styles that can elevate your space. Discover the perfect design that suits your taste and needs, from contemporary and minimalist to traditional and luxurious. Delve deeper into each style and envision the bathroom of your dreams.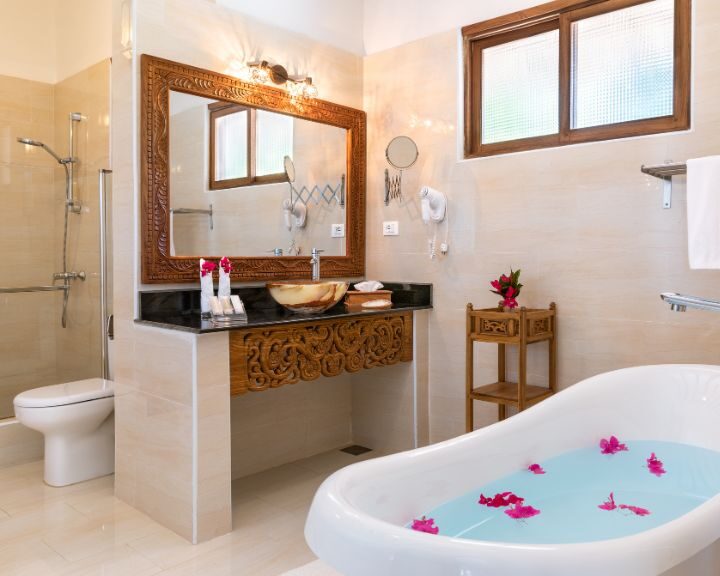 What are the aspects to consider when designing a bathroom?
Designing a bathroom is an exciting process that involves considering various aspects to create a functional and aesthetically pleasing space. Explore the key factors, such as layout, fixtures, storage, and lighting, to achieve your dream bathroom. Delve into each benefit for a well-designed and personalized oasis.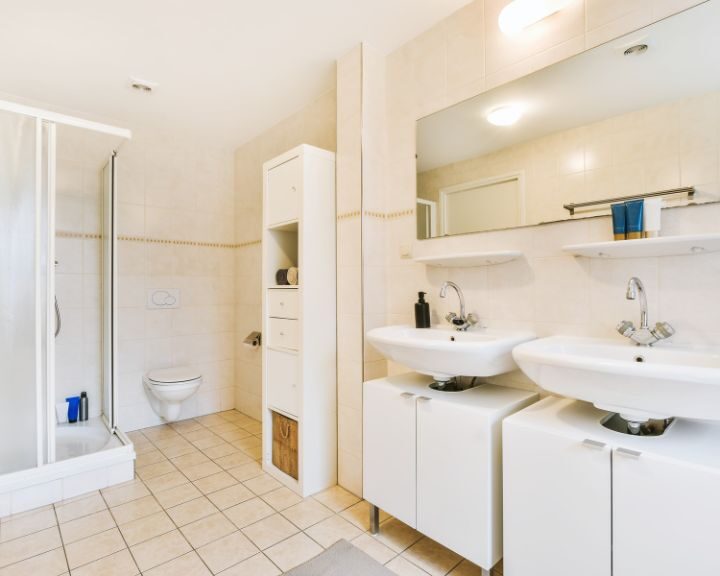 Frequently Asked Questions
Professional Bathroom Design Near Me
At Waterbury Bathroom Remodel Specialists, we offer professional and top-quality bathroom design services that transform your bathroom into a stunning and functional space. Our expert designers bring creative solutions and innovative ideas tailored to your preferences and lifestyle. With access to a wide range of materials and finishes, we create a customized bathroom design that exceeds your expectations.
Areas Served:
New Haven

Waterbury

Hamden

Meriden

West Haven

Milford

Wallingford

Naugatuck

Cheshire

East Haven

Branford

North Haven

Guilford

Southbury

Ansonia

Madison

Wolcott

Seymour

Orange

North Branford

Oxford

Derby

Prospect

Woodbridge

Middlebury

Beacon Falls

Bethany
Transform your bathroom today and experience the expertise of our skilled team. Call us now or fill out the inquiry form to schedule a consultation and embark on the journey to your dream bathroom. Let Waterbury Bathroom Remodel Specialists turn your vision into reality!